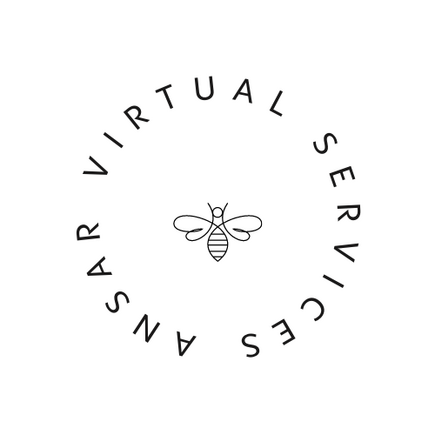 Grow Your Business Without Chaos & Overwhelm
I'll help you get organized and create amazing systems so your team can work effectively and efficiently as your business grows!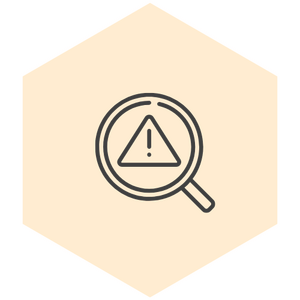 Find Holes in Your Operations
Figure out what's missing from your operations that's causing your business to be in chaos and stagnate.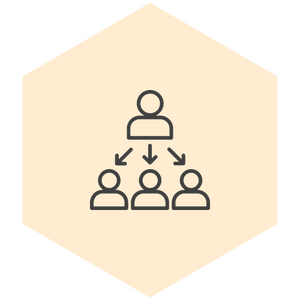 Delegate With Confidence
Get things off your plate and pass tasks on to your team without worrying if they'll be done properly and up to your standards.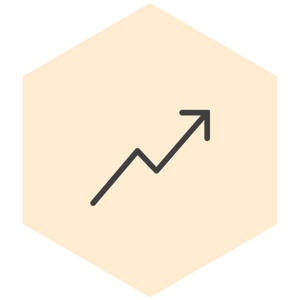 Get Organized & Grow
Let me manage your team, projects and all the day to day operations of the business so you can focus on growing the business and scaling your impact.
Check out the services and packages I offer below!
Systems Assessment
Find out where all the holes are in your operations and start fixing them! The systems assessment will provide a complete overview of your business systems and give you a strategic plan for documenting your processes.With this assessment, you'll:
Discover which SOPs are missing or outdated & the risks they pose to your growing business

Get a roadmap of which SOPs to create first to mitigate your highest risks

Get high priority action steps you need to take right now to get your operations on track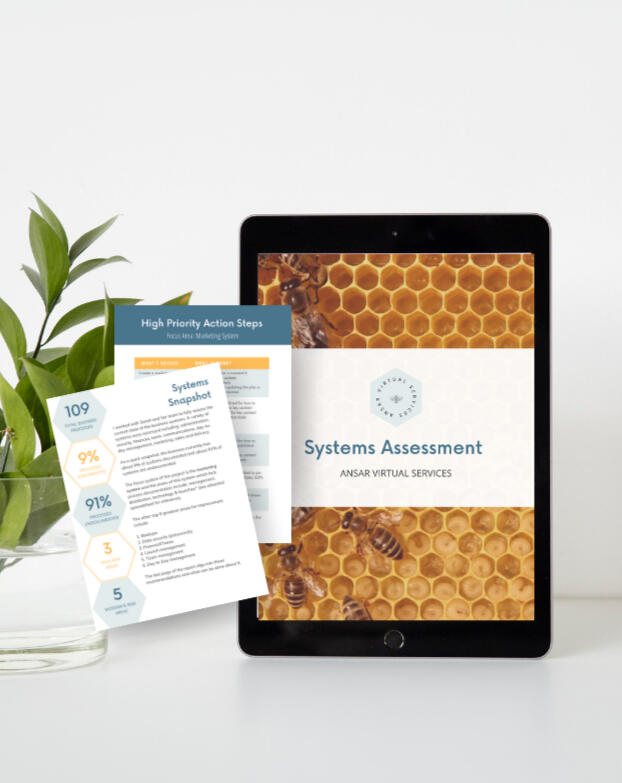 Systems Starter Trainings
In these trainings, you and your team will learn how to create effective SOPs easily & quickly so you can delegate without worrying about whether tasks will be done properly or not.You and your team will:
Get step-by-step instructions on how to create effective SOPs (video & written format)

Get access to the the tools & templates for fast & easy SOP creation

Create your own SOPs and have them reviewed so you can see what you did well and what can be improved

Lean how to share, organize and maintain your SOPs so they don't become outdated and useless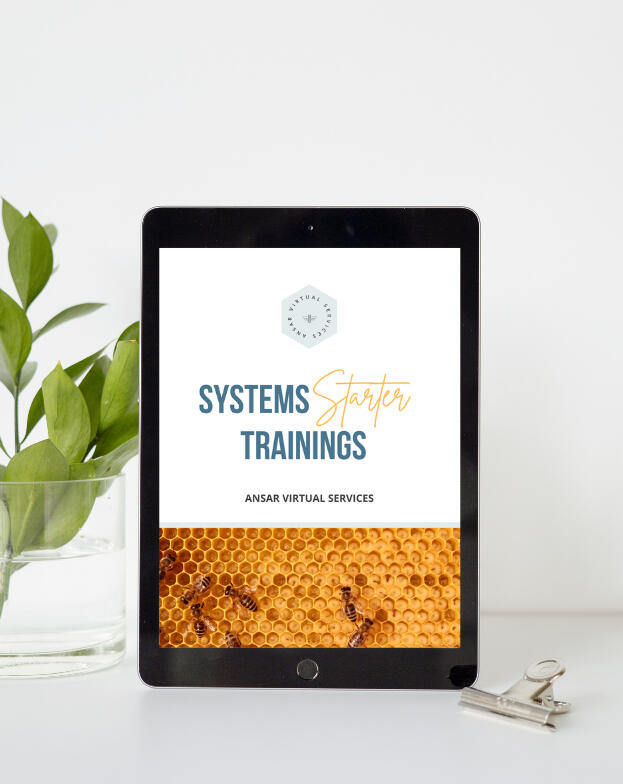 Operations Management
Looking for someone who loves to bring order to chaos, is extremely proactive, pays attention to details and has strong organizational and communication skills? Look no further!As your operations manager, I'll:
Manage the day to day tasks and organize them in a work management tool

Manage your projects including, but not limited to, systems migrations, program launches and development and more

Ensure that processes are documented as SOPs and are routinely reviewed and updated

Manage the team including team meetings, assigning and following up on tasks, handling team issues and queries, supporting new team members, etc.
About Me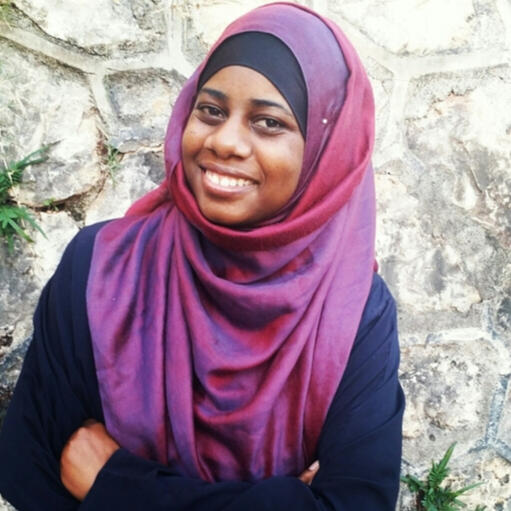 I'm Yanique, operations manager, systems designer and mom of 2 kiddos.I started my online business in 2016 and I've managed everything in my clients' businesses from the tech, operations, and projects to the teams and even the business owners themselves.While working in these businesses, I've seen firsthand how valuable it is to a business when they have well-documented systems in place and the nightmare it can be when a business lacks this.That's why I've designed my business to focus solely on systems and operations.I help amazing business owners build solid systems by documenting their business processes so their businesses and teams can function effectively and efficiently as they grow.
---
Client Love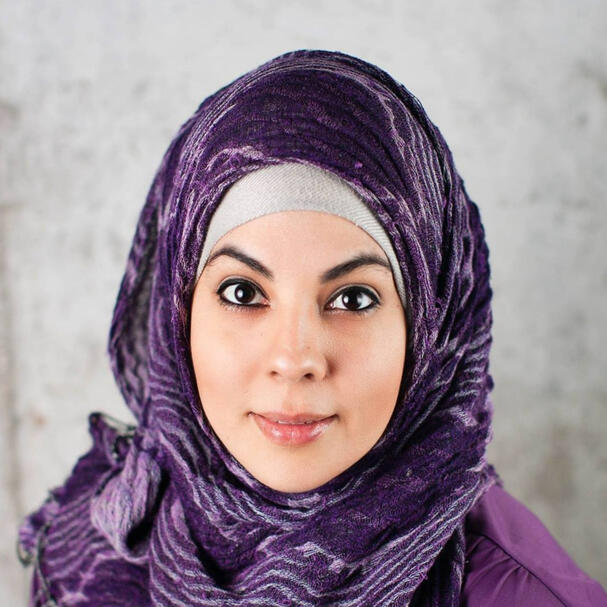 Since working with Yanique, there is a lot less stress and the idea of growing isn't daunting anymore. I know who will do what and who will help where so my focus is just the sales funnel.
All the systems I need have been put in place for my first batch of clients under my new offer. I have a clear structure to get my business to the next phase. I even have roles I can now assign with a few KPIs to begin, which feels amazing.I feel so organized!Luisana Valadez
Noorished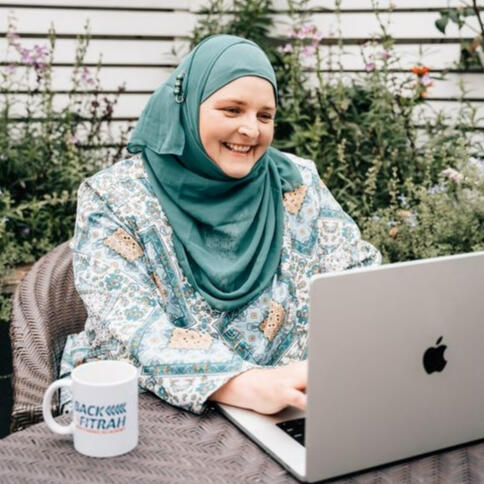 I was struggling to create good systems. As a result, my team couldn't function smoothly. We found it difficult to organize our communications and figure out who was doing what. Furthermore, we lacked an easy and organized onboarding process for our inner circle clients.
Since working with Yanique, we are so much more organized. We work more strategically and achieve so much more as a team. Also, a very successful onboarding process has been implemented that has resulted in great feedback from our new clients.
The key change is that as we grow, we are no longer limited in how many clients we take in and we feel competent to look after them well.Kathryn Jones
Back to the Fitrah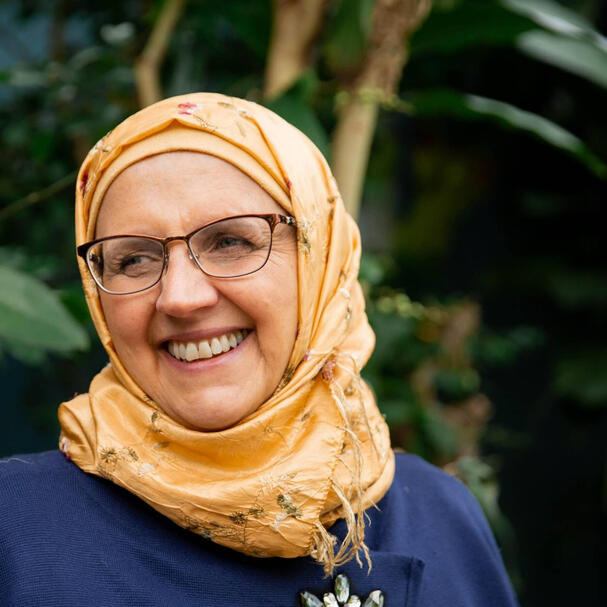 What I liked best about working with Yanique was her clarity about next steps and her willingness to be flexible when I needed to flip the order of things. She is a highly competent online business manager who is capable of getting the job done and she is excellent at managing the schedule and knowing just how much time a project will require.
She models professionalism and evokes trust. If she says she is going to get something done, she does it and does it well.1000 Thank yous!Wendy Ibrahim
The ThirdSpace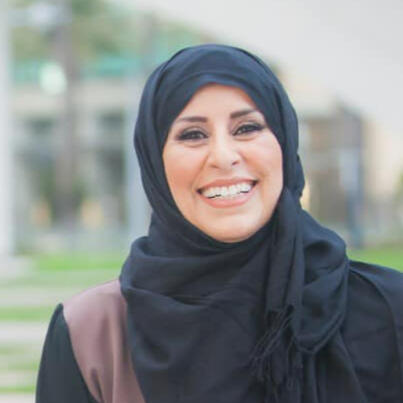 Before working with Yanique I was scattered and all over the place. I had no systems set up and every new idea I came up with distracted me and took me back to step one. Now with her on my team, she keeps me organized and on track!
The biggest benefit is truly the peace of mind that I have now because I have a team that has my back and sees my vision. People should know that Yanique brings her "A" game and so much more. She is the "real thing" and there's no doubt about her value.Estela Rodriguez Jebril
Spiral Up Connections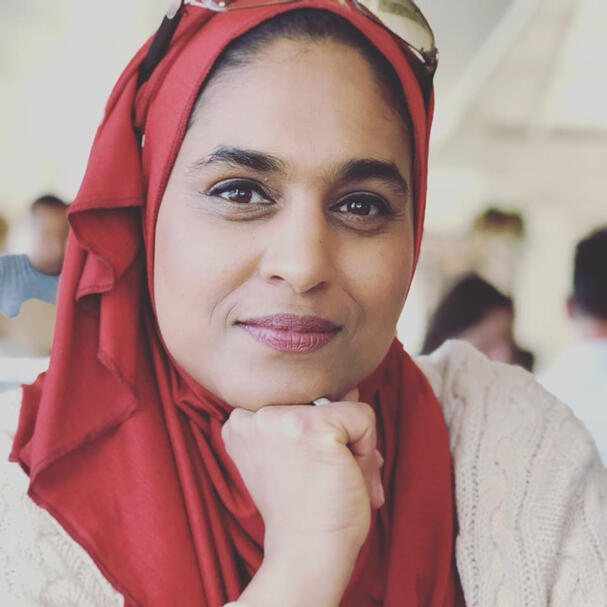 Since working with Yanique, I have become more organized. I have streamlined the communication with my email list and have become more strategic in my marketing.
Before Yanique, I was really struggling with tech and operations. Now, I am able to implement my ideas. It saves me so much time to focus on the business.
I love how her goal is to help my business succeed and how how innovative she is about new ways to do this. I feel she really take a vested interest in my business and I feel supported in my mission with her service and work.Rayesa Gheewala
Rayesa Gheewala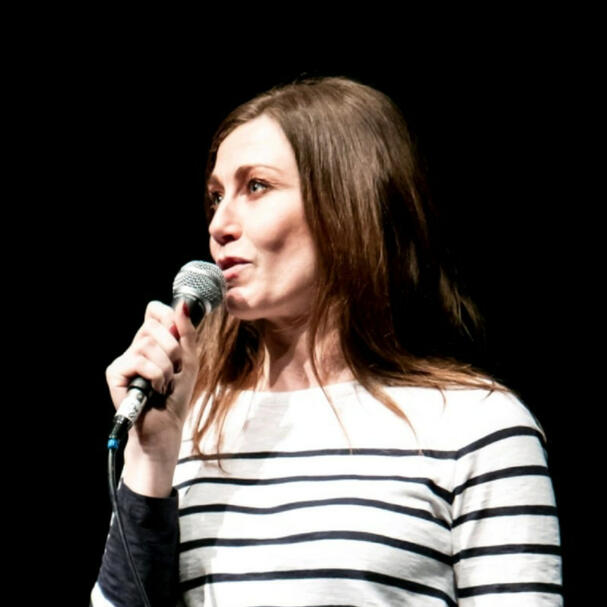 Calm and relaxed with a lovely self-assured and friendly manner is how I would describe Yanique. I had the pleasure of being her client for the Getting Down to Business Planning and Strategy session.The session gave me clarity for the next 90 days with a clear plan to implement. Before it seemed an impossible task. But now I have a plan and I know exactly where I am in my business.I am enthused and now confident that I have the abilities and support to complete my new packages and make more money!! I have clarity on my business plan going forward and I know what to outsource to my VA to leave me to do the coaching and mentoring.Carol Plant
Carol Plant Ltd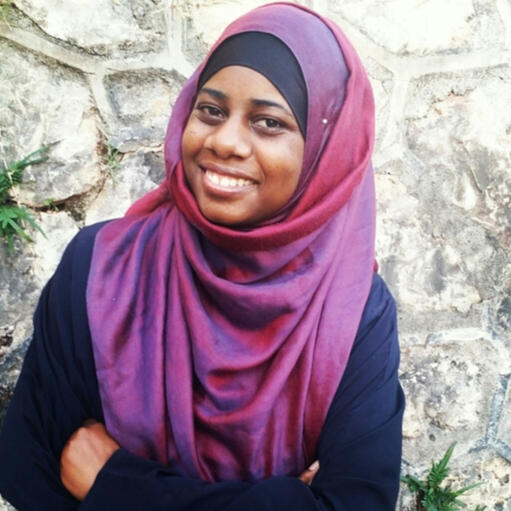 Let's Talk
Schedule a 30-minute free discovery call to learn more about my services and find out if we're a good fit to work together
---
WEBSITE PRIVACY POLICY
Last updated: April 25, 2019Ansar Virtual Services operates ansarvirtualservices.com (the "Site"). This page informs you of our policies regarding the collection, use and disclosure of Personal Information we receive from users of the Site.
We use your Personal Information only for providing and improving the Site. By using the Site, you agree to the collection and use of information in accordance with this policy.Information Collection And Use
While using our Site, we may ask you to provide us with certain personally identifiable information that can be used to contact or identify you ("Personal Information."). Personally identifiable information may include, but is not limited to your name, address, and email address.
When you provide us with personal information to complete a transaction, verify your credit card, make an appointment, place an order, arrange for a delivery or return a purchase, we imply that you consent to our collecting it and using it for that specific reason only.
If we ask for your personal information for a secondary reason, like marketing, we will either ask you directly for your expressed consent, or provide you with an opportunity to say no.Log Data
Like many site operators, we collect information that your browser sends whenever you visit our Site ("Log Data").
This Log Data may include information such as your computer's Internet Protocol ("IP") address, browser type, browser version, operating system, the pages of our Site that you visit, the time and date of your visit, the time spent on those pages and other statistics.
In addition, we may use third party services such as Google Analytics or Facebook Ads Conversion Tracking that collect, monitor and analyze this information.Communications
With your permission, we may use your Personal Information to contact you with newsletters, marketing or promotional materials and other relevant information about our store, products, or partners that we feel may be of interest to you.
You may withdraw your consent for us to contact you, for the continued collection, use or disclosure of your information, at any time, by contacting us at hello@ansarvirtualservices.com.Cookies
Cookies are files with small amount of data, which may include an anonymous unique identifier. Cookies are sent to your browser from a web site and stored on your computer's hard drive.
Like many sites, we use "cookies" to collect information. We use cookies to:
• Help remember and process the items in the shopping cart.
• Understand and save user's preferences for future visits.
• Keep track of advertisements.
• Compile aggregate data about site traffic and site interactions in order to offer better site experiences and tools in the future. We may also use trusted third-party services that track this information on our behalf.
You can instruct your browser to refuse all cookies or to indicate when a cookie is being sent. However, if you do not accept cookies, you may not be able to use some portions of our Site.Security
The security of your Personal Information is important to us, but remember that no method of transmission over the Internet, or method of electronic storage, is 100% secure. To protect your personal information, we take reasonable precautions and follow industry best practices to make sure it is not inappropriately lost, misused, accessed, disclosed, altered or destroyed.Third Parties
In general, the third-party providers used by us will only collect, use and disclose your information to the extent necessary to allow them to perform the services they provide to us.
However, certain third-party service providers, such as payment gateways and other payment transaction processors, have their own privacy policies in respect to the information we are required to provide to them for your purchase-related transactions.
For these providers, we recommend that you read their privacy policies so you can understand the manner in which your personal information will be handled by these providers.
In particular, remember that certain providers may be located in or have facilities that are located a different jurisdiction than either you or us. So if you elect to proceed with a transaction that involves the services of a third-party service provider, then your information may become subject to the laws of the jurisdiction(s) in which that service provider or its facilities are located.
Once you leave our store's website or are redirected to a third-party website or application, you are no longer governed by this Privacy Policy or our website's Terms of Service.Links
When you click on links on our store, they may direct you away from our site. We are not responsible for the privacy practices of other sites and encourage you to read their privacy statements.Changes To This Privacy Policy
This Privacy Policy is effective as of April 25, 2019 and will remain in effect except with respect to any changes in its provisions in the future, which will be in effect immediately after being posted on this page.
We reserve the right to update or change our Privacy Policy at any time and you should check this Privacy Policy frequently. Your continued use of the Service after we post any modifications to the Privacy Policy on this page will constitute your acknowledgment of the modifications and your consent to abide and be bound by the modified Privacy Policy.
If we make any material changes to this Privacy Policy, we will notify you either through the email address you have provided us, or by placing a prominent notice on our website.Contact Us
If you have any questions about this Privacy Policy, please contact us at hello@ansarvirtualservices.com.
---
---
WEBSITE TERMS AND CONDITIONS
These terms and conditions ("Terms", "Agreement") are an agreement between Ansar Virtual Services ("Ansar Virtual Services", "us", "we" or "our") and you ("User", "you" or "your"). This Agreement sets forth the general terms and conditions of your use of the ansarvirtualservices.com website and any of its products or services (collectively, "Website" or "Services").Age requirement
You must be at least 13 years of age to use this Website. By using this Website and by agreeing to this Agreement you warrant and represent that you are at least 13 years of age.User content
We do not own any data, information or material ("Content") that you submit on the Website in the course of using the Service. You shall have sole responsibility for the accuracy, quality, integrity, legality, reliability, appropriateness, and intellectual property ownership or right to use of all submitted Content. We may, but have no obligation to, monitor Content on the Website submitted or created using our Services by you. Unless specifically permitted by you, your use of the Website does not grant us the license to use, reproduce, adapt, modify, publish or distribute the Content created by you or stored in your user account for commercial, marketing or any similar purpose. But you grant us permission to access, copy, distribute, store, transmit, reformat, display and perform the Content of your user account solely as required for the purpose of providing the Services to you.Adult content
Please be aware that there may be certain adult or mature content available on the Website. Where there is mature or adult content, individuals who are less than 18 years of age or are not permitted to access such content under the laws of any applicable jurisdiction may not access such content. If we learn that anyone under the age of 18 seeks to conduct a transaction through the Services, we will require verified parental consent, in accordance with the Children's Online Privacy Protection Act of 1998 ("COPPA"). Certain areas of the Website may not be available to children under 18 under any circumstances.Billing and payments
You shall pay all fees or charges to your account in accordance with the fees, charges, and billing terms in effect at the time a fee or charge is due and payable. If auto-renewal is enabled for the Services you have subscribed for, you will be charged automatically in accordance with the term you selected. If, in our judgment, your purchase constitutes a high-risk transaction, we will require you to provide us with a copy of your valid government-issued photo identification, and possibly a copy of a recent bank statement for the credit or debit card used for the purchase. We reserve the right to change products and product pricing at any time. We also reserve the right to refuse any order you place with us. We may, in our sole discretion, limit or cancel quantities purchased per person, per household or per order. These restrictions may include orders placed by or under the same customer account, the same credit card, and/or orders that use the same billing and/or shipping address. In the event that we make a change to or cancel an order, we may attempt to notify you by contacting the e-mail and/or billing address/phone number provided at the time the order was made.Accuracy of information
Occasionally there may be information on the Website that contains typographical errors, inaccuracies or omissions that may relate to pricing, availability, promotions and offers. We reserve the right to correct any errors, inaccuracies or omissions, and to change or update information or cancel orders if any information on the Website or on any related Service is inaccurate at any time without prior notice (including after you have submitted your order). We undertake no obligation to update, amend or clarify information on the Website including, without limitation, pricing information, except as required by law. No specified update or refresh date applied on the Website should be taken to indicate that all information on the Website or on any related Service has been modified or updated.Backups
We perform regular backups of the Website and Content, however, these backups are for our own administrative purposes only and are in no way guaranteed. You are responsible for maintaining your own backups of your data. We do not provide any sort of compensation for lost or incomplete data in the event that backups do not function properly. We will do our best to ensure complete and accurate backups, but assume no responsibility for this duty.Links to other websites
Although this Website may be linked to other websites, we are not, directly or indirectly, implying any approval, association, sponsorship, endorsement, or affiliation with any linked website, unless specifically stated herein. We are not responsible for examining or evaluating, and we do not warrant the offerings of, any businesses or individuals or the content of their websites. We do not assume any responsibility or liability for the actions, products, services, and content of any other third-parties. You should carefully review the legal statements and other conditions of use of any website which you access through a link from this Website. Your linking to any other off-site websites is at your own risk.Prohibited uses
In addition to other terms as set forth in the Agreement, you are prohibited from using the Website or its Content: (a) for any unlawful purpose; (b) to solicit others to perform or participate in any unlawful acts; (c) to violate any international, federal, provincial or state regulations, rules, laws, or local ordinances; (d) to infringe upon or violate our intellectual property rights or the intellectual property rights of others; (e) to harass, abuse, insult, harm, defame, slander, disparage, intimidate, or discriminate based on gender, sexual orientation, religion, ethnicity, race, age, national origin, or disability; (f) to submit false or misleading information; (g) to upload or transmit viruses or any other type of malicious code that will or may be used in any way that will affect the functionality or operation of the Service or of any related website, other websites, or the Internet; (h) to collect or track the personal information of others; (i) to spam, phish, pharm, pretext, spider, crawl, or scrape; (j) for any obscene or immoral purpose; or (k) to interfere with or circumvent the security features of the Service or any related website, other websites, or the Internet. We reserve the right to terminate your use of the Service or any related website for violating any of the prohibited uses.Intellectual property rights
This Agreement does not transfer to you any intellectual property owned by Ansar Virtual Services or third-parties, and all rights, titles, and interests in and to such property will remain (as between the parties) solely with Ansar Virtual Services. All trademarks, service marks, graphics and logos used in connection with our Website or Services, are trademarks or registered trademarks of Ansar Virtual Services or Ansar Virtual Services licensors. Other trademarks, service marks, graphics and logos used in connection with our Website or Services may be the trademarks of other third-parties. Your use of our Website and Services grants you no right or license to reproduce or otherwise use any Ansar Virtual Services or third-party trademarks.Disclaimer of warranty
You agree that your use of our Website or Services is solely at your own risk. You agree that such Service is provided on an "as is" and "as available" basis. We expressly disclaim all warranties of any kind, whether express or implied, including but not limited to the implied warranties of merchantability, fitness for a particular purpose and non-infringement. We make no warranty that the Services will meet your requirements, or that the Service will be uninterrupted, timely, secure, or error-free; nor do we make any warranty as to the results that may be obtained from the use of the Service or as to the accuracy or reliability of any information obtained through the Service or that defects in the Service will be corrected. You understand and agree that any material and/or data downloaded or otherwise obtained through the use of Service is done at your own discretion and risk and that you will be solely responsible for any damage to your computer system or loss of data that results from the download of such material and/or data. We make no warranty regarding any goods or services purchased or obtained through the Service or any transactions entered into through the Service. No advice or information, whether oral or written, obtained by you from us or through the Service shall create any warranty not expressly made herein.Limitation of liability
To the fullest extent permitted by applicable law, in no event will Ansar Virtual Services, its affiliates, officers, directors, employees, agents, suppliers or licensors be liable to any person for (a): any indirect, incidental, special, punitive, cover or consequential damages (including, without limitation, damages for lost profits, revenue, sales, goodwill, use or content, impact on business, business interruption, loss of anticipated savings, loss of business opportunity) however caused, under any theory of liability, including, without limitation, contract, tort, warranty, breach of statutory duty, negligence or otherwise, even if Ansar Virtual Services has been advised as to the possibility of such damages or could have foreseen such damages. To the maximum extent permitted by applicable law, the aggregate liability of Ansar Virtual Services and its affiliates, officers, employees, agents, suppliers and licensors, relating to the services will be limited to an amount greater of one dollar or any amounts actually paid in cash by you to Ansar Virtual Services for the prior one month period prior to the first event or occurrence giving rise to such liability. The limitations and exclusions also apply if this remedy does not fully compensate you for any losses or fails of its essential purpose.Indemnification
You agree to indemnify and hold Ansar Virtual Services and its affiliates, directors, officers, employees, and agents harmless from and against any liabilities, losses, damages or costs, including reasonable attorneys' fees, incurred in connection with or arising from any third-party allegations, claims, actions, disputes, or demands asserted against any of them as a result of or relating to your Content, your use of the Website or Services or any willful misconduct on your part.Severability
All rights and restrictions contained in this Agreement may be exercised and shall be applicable and binding only to the extent that they do not violate any applicable laws and are intended to be limited to the extent necessary so that they will not render this Agreement illegal, invalid or unenforceable. If any provision or portion of any provision of this Agreement shall be held to be illegal, invalid or unenforceable by a court of competent jurisdiction, it is the intention of the parties that the remaining provisions or portions thereof shall constitute their agreement with respect to the subject matter hereof, and all such remaining provisions or portions thereof shall remain in full force and effect.Dispute resolution
The formation, interpretation, and performance of this Agreement and any disputes arising out of it shall be governed by the substantive and procedural laws of Kingston, Jamaica without regard to its rules on conflicts or choice of law and, to the extent applicable, the laws of Jamaica. The exclusive jurisdiction and venue for actions related to the subject matter hereof shall be the state and federal courts located in Kingston, Jamaica, and you hereby submit to the personal jurisdiction of such courts. You hereby waive any right to a jury trial in any proceeding arising out of or related to this Agreement. The United Nations Convention on Contracts for the International Sale of Goods does not apply to this Agreement.Changes and amendments
We reserve the right to modify this Agreement or its policies relating to the Website or Services at any time, effective upon posting of an updated version of this Agreement on the Website. When we do, we will revise the updated date at the bottom of this page. Continued use of the Website after any such changes shall constitute your consent to such changes.Acceptance of these terms
You acknowledge that you have read this Agreement and agree to all its terms and conditions. By using the Website or its Services you agree to be bound by this Agreement. If you do not agree to abide by the terms of this Agreement, you are not authorized to use or access the Website and its Services.Contacting us
If you have any questions about this Agreement, please contact us.This document was last updated on October 27, 2021
---